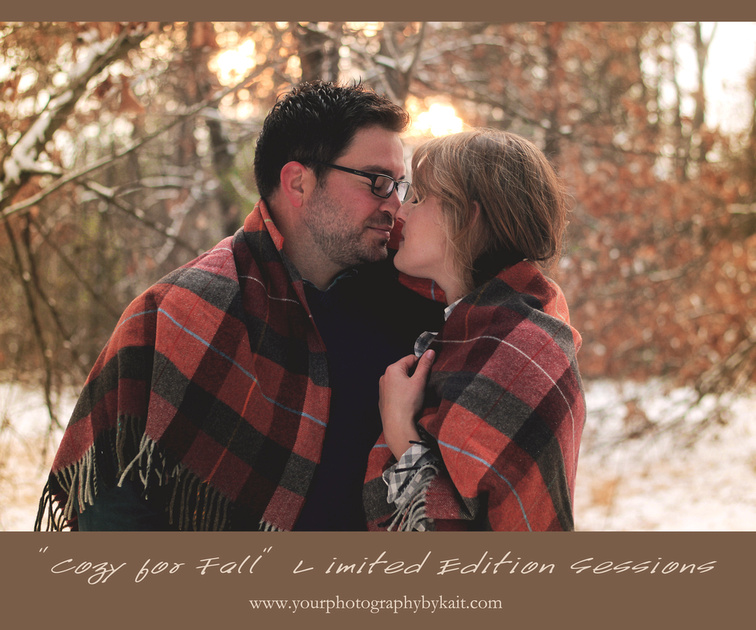 "Cozy for Fall"
Spots are now open for a number of limited edition sessions for Fall!
Sessions are first come first serve. Book by September 10th to get a special early bird bonus.
Sessions include:
20 minutes of photographing time at a gorgeous, outdoor autumn location
Online/Phone consultation prior to plan and stylize session
10+ edited images to review
24 Custom Holiday Cards
Plus,
A portion of your session fee will be donated to the American Family Children's Hospital Child Life Program which helps make life more comfortable for the children and families during their stay.
Only $150
Exclusive pricing and package options are available for these limited edition sessions.
Additional prints, products, and digitals are available for purchase during the session preview.
Sessions will occur during the beginning of October, a prime fall week, so spaces will be limited.
To reserve your spot, email me at info@yourphotographybykait.com or through the page's contact form.
I'm also available by phone at 608.843.2454.
I look forward to hearing from you and planning your family's fall session!